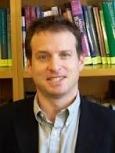 Mark Schwartz, MBA, JD, PhD, is Associate Professor of Business Ethics at York University (Toronto, Canada).
Has also taught at The Wharton School of the University of Pennsylvania.
He is the author of several journal publications as well as the book Corporate Social Responsibility: An Ethical Approach (Broadview Press, 2011) and co-editor of the textbook, "Business Ethics: Readings and Cases in Corporate Morality" (Wiley-Blackwell, 2014).
He has been quoted in several media publications including The New York Times and has acted as a consultant on business ethics-related matters for several North American corporations.